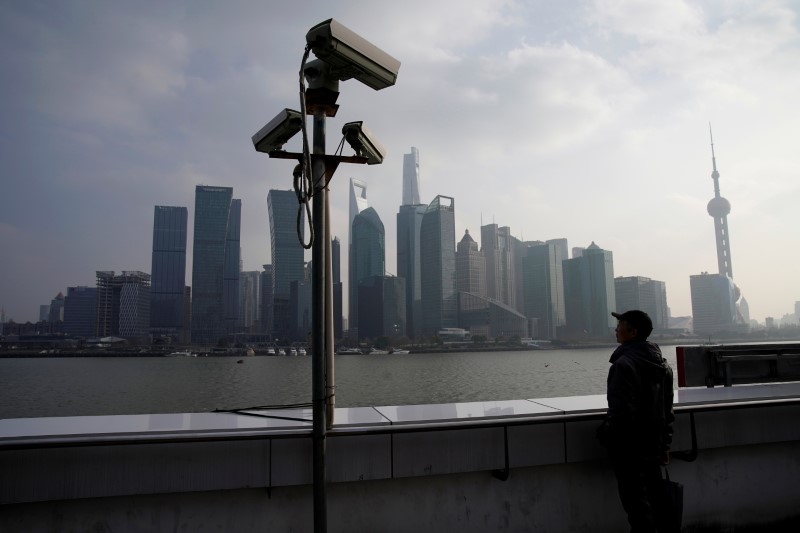 © Reuters. FILE PHOTO – A man stands on the Bund in front of Shanghai's financial district of Pudong in Shanghai
SHANGHAI (Reuters) – China will open its national over-the-counter (OTC) equity market to foreign investors, the operator said on Friday, in the country's latest move to deregulate its capital market.
So far, foreigners under the Qualified Foreign Institutional Investor (QFII) scheme, and its renminbi (yuan) sibling RQFII, can buy China-listed A shares as well as bonds.
QFII and RQFII investors as well as qualified overseas strategic investors will now be allowed to invest in China's main OTC market, also known as the New Third Board, the board's operator said in a statement on Friday.
The move is aimed at actively utilising foreign investment to promote high-quality development of China's economy, the National Equities Exchange and Quotations (NEEQ) said in the statement.
China has stepped up deregulating its capital markets. Earlier this month, Beijing eased restrictions on QFII investment, allowing foreign investors to move money out of China more easily.
The New Third Board, launched in 2013, is home to over 11,000 Chinese start-ups.
sponsoredArticle = 'div-gpt-ad-1466339494851-0';